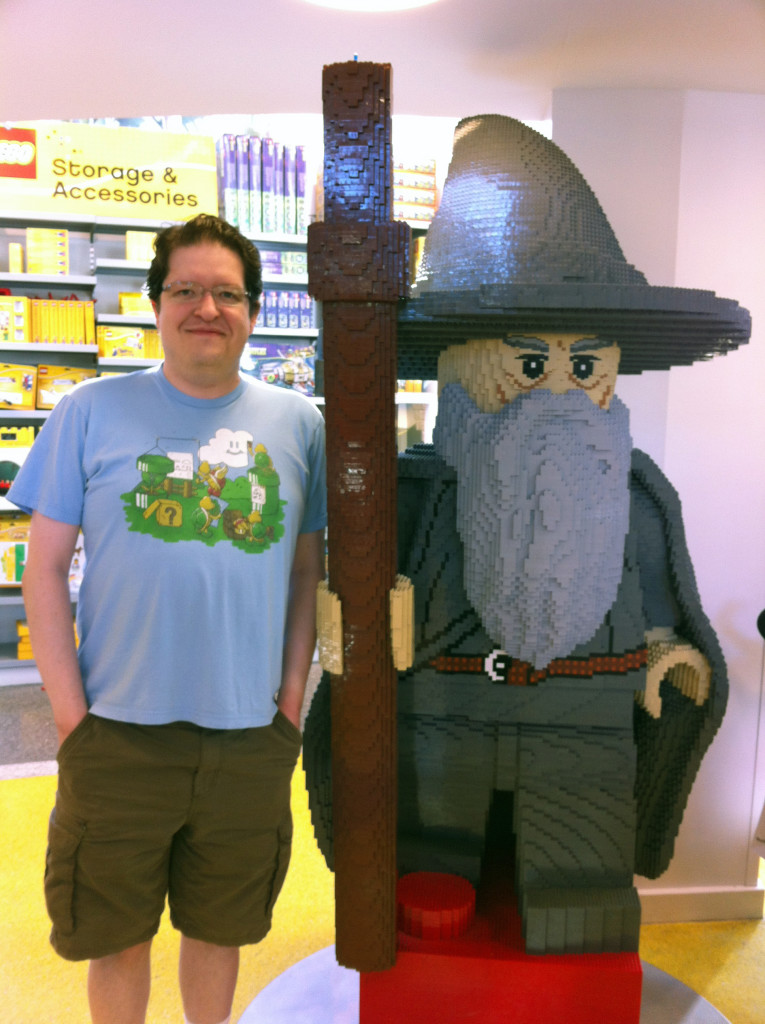 I have been delayed in writing this post because of how painful I knew it would be to do so. Six months ago today, Tortoise and Finch Productions lost a dearly loved member of its family—the composer and post-production supervisor for You Look a Lot Like Me, our lovely and talented friend, George Emory Dean IV.
George passed away peacefully on Sunday, April 26th, following a two-week battle bravely fought while in critical condition in an ICU. He was suddenly struck by an overwhelming combination of complex symptoms and conditions, which in the end, proved too much for his body to take. He was laid to rest in his home state of California on May 4, 2015, which is known as "Star Wars Day." This seemed very fitting, as George was a sci-fi and fantasy film buff and a passionate Star Wars fan.
Everyone who knew George loved him—family members, friends, colleagues, and creative collaborators. He was one of the gentlest, kindest, and most intelligent individuals you could ever hope to meet, with a brilliant sense of humor I have not encountered in anyone else. He accomplished much during his brief time here—although you'd never know it because he was incredibly humble—and he touched the lives of countless people in positive ways.
George was born in San Diego, and his mother told me that, from a young age, he demonstrated great talent and interest in math, science, technology, and music. He played clarinet in junior high and high school and surrounded himself with the music of great classical composers. Some of his favorites were John Williams, James Newton Howard and Thomas Newman.
George was the first student at his high school to achieve a perfect score on the S.A.T. He graduated cum laude from UCLA in 2003, earning a Bachelor's Degree in Computer Science. While carrying a full course load in programming, he devoted his creative energies to honing the craft of film composing by collaborating with student filmmakers.
His first major recognition came with the acclaimed short film Broken, which drew on many of George's early influences and yet exhibited his own unique style. The success of Broken would open the door for other compositions, including the score for the film Sleeping which won numerous awards both here and abroad and showcased George's attention to the emotional journey in a film score.
You Look a Lot Like Me was George's first documentary project. He wrote the original score for the film while also working as a senior mobile developer for GoDaddy. I still don't know when George found time to eat or sleep! He was incredible, and I couldn't have asked for a better friend or composer for my film.
From our first meeting, George understood exactly what was needed in the music for You Look a Lot Like Me. He was a meticulous and sensitive composer and his deeply respectful approach is reflected in the delicate score that he created for the film. He, too, was affected by the survivors' stories in You Look a Lot Like Me and cared deeply about crafting a composition that would both underscore their bravery and honor their journeys. I believe he succeeded in doing just that.
Whenever a wave of grief comes crashing, I am reminded—often through tears—that a part of George lives on in his elegant music, and that I will forever be connected to my friend through his incredible gift and through You Look a Lot Like Me. I am profoundly grateful for that.
But still, the pain of George's loss remains intense, which of course is the way it should be. I miss his expressions, his impressions, his witty one-liners, and his silly, clever, often over-my-head t-shirts. I miss the way he would stand and tilt his head in thought. I miss the way he would roll his eyes at something he found to be ridiculous. I miss his ability to solve just about any problem in a calm manner, usually with a smile on his face. I miss his extraordinary mind and listening to and discussing his opinions on films, books, politics, and video games. From the moment I met him six and a half years ago, George was always kind to me, always generous and sincere, always supportive, and that meant a great deal to me.
The simple truth is that no one we love can ever be replaced, so I continue to grieve the loss of my friend, and try to get used to this hole in my heart, which I do my best to fill up with fond memories of our times working and being together. Thankfully, there are many.
George's wonderful parents, George and Carol, and his adoring sister, Sara, were at the center of his life and heart, and we remember them especially today. We know that they are being comforted, as we are, by many wonderful memories, and we send our love to them, today and always, from all of us at Tortoise and Finch.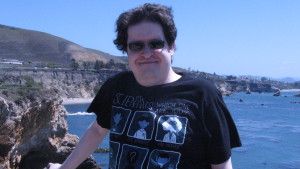 If you enjoyed this post, please help us spread the word by sharing it with your social circles. We appreciate your support. Thank you.