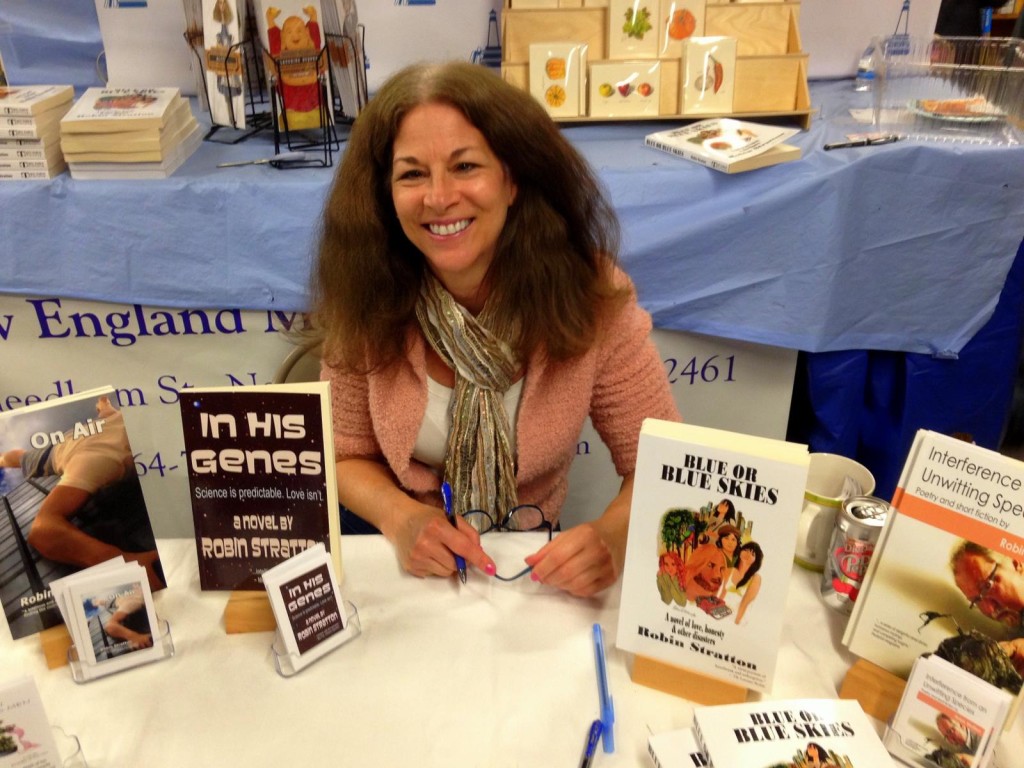 Robin Stratton has been a writing coach in the Boston area for over 25 years. She is acquisitions editor for Big Table Publishing Company, managing editor of Boston Literary Magazine, and director of the Newton Writing and Publishing Center. She is the author of a four novels, including one which was a National Indie Excellence Book Award finalist, two collections of poetry and short fiction, and a writing guide. A four-time Pushcart Prize nominee, she's been published in Word Riot, 63 Channels, Antithesis Common, Poor Richard's Almanac(k), Blink-Ink, Pig in a Poke, Chick Flicks, Up the Staircase, Shoots and Vines, and many others. She'd love to have you visit her at robinstratton.com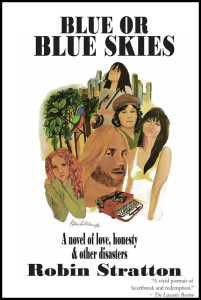 Life is a gas for a group of bohemians living in 1970s Boston. But when dreams collide with reality and a love triangle shatters three hearts, betrayal, fame and buried memories threaten to destroy the friendship they all thought would last forever.
Praise for Blue or Blue Skies
"A vivid portrait of heartbreak and redemption." — The Lascaux Review
"This alluring tale will keep you flipping pages through the myriad of twists and turns until the wee hours." — Bonnie ZoBell,
What Happened Here
"Absolutely un-put-downable!" — Michael C. Keith,
The Collector of Tears
"This is a glorious book!" — Susan Tepper,
The Merrill Diaries
Watch the book trailer for Blue or Blue Skies.
Blue or Blue Skies by Robin Stratton will be awarded to the "On Courage" Third Place Winner.